| | | |
| --- | --- | --- |
| | Categories | |
| | | |
| --- | --- | --- |
| | Search Entire Store | |
| | | |
| --- | --- | --- |
| | Information | |
---
Friendly Links:
| | |
| --- | --- |
| Jewellery Useful Information | |

4Cs of Diamond


Cut
The GIA CUT SCALE includes Excellent, Very Good, Good, to Fair, Poor.
Cut provides a cut quality grade for standard round brilliant diamonds that fall in the GIA D-to-Z colour range.
A polished diamond's beauty lies in its complex relationship with light: how light strikes the surface, how much enters the diamond, and how, and in what form light returns to your eye.


Colour
The GIA Colour Scale extends from D (colourless) to Z (light yellow or brown). Although many people think of gem quality diamonds as colourless, truly colourless diamonds are actually very rare. Most diamonds used in jewellery are nearly colourless with tints of yellow or brown.
Colour grades are determined by comparing each diamond to a master set. Each letter grade represents a range of colour and is a measure of how noticeable a colour is.
THE GIA COLOUR SCALE

COLOURLESS
D E F
NEAR COLOURLESS
G H I J
FAINT
K L M
VERY LIGHT
N O P Q R
LIGHT
S T U V W X Y Z


Clarity
The GIA Clarity Scale includes eleven clarity grades ranging from Flawless to I3.
Because diamonds from under tremendous heat and pressure, it is extremely rare to find a diamond that lacks any internal and external characteristics. These characteristics are a by-product of its formation and help gemologists separate natural diamonds from synthetics and simulants, and identify individual stones.
THE GIA CLARITY SCALE
FLAWLESS, INTERNALLY FLAWLESS
F, IF
VERY VERY SLIGHTLY INCLUDED
VVS1
VVS2
VERY SLIGHTLY INCLUDED
VS1
VS2
SLIGHTLY INCLUDED
SI1
SI2
INCLUDED (VISIBLE CHARICTERISTICS)
I1
I2
I3


Carat Weight
One carat equals 200 milligrams in weight.
For diamonds under one carat, each carat is divided into 100 points – similar to pennies in a dollar.
0.75 ct. = 75 points, ½ ct. = 50 points.


(Information from GIA – the Gemological Institute of America)


Gold Karat


Gold Quality
Gold's purity is measured in karats. 24 Karat is pure gold, but its purity means it is more expensive and less durable than gold that is alloyed with other metals. Different alloys are used in jewellery for greater strength, durability and color range, the mostly used alloys are silver and copper.


Karat Marks
The karatage of the jewellery will tell you what percentage of gold is contains.
In the United States, 14 karat gold is the most common degree of fineness. Nothing less than 10 karats can legally be marked or sold as gold jewellery in the U.S. However, lower karatages, such as 9 karat gold, are very popular in New Zealand and some other countries.
| | | |
| --- | --- | --- |
| Karatage | Percentage of pure gold | Marks |
| 24 karat | 99.99% | 24k, 999, 24ct |
| 22 karat | 91.6% | 22k, 916, 22ct |
| 18 karat | 75% | 18k, 750, 18ct |
| 14 karat | 58.5% | 14k, 585, 14ct |
| 10 karat | 41.7% | 10k, 417, 10ct |
| 9 karat | 37.5% | 9k, 375, 9ct |
Gold Types
Gold Filled

- also called Gold Overlay, refers to a layer of at least 10-karat gold that has been permanently bonded by heat and pressure to one or more surfaces of the support metal, then rolled or drawn to a prescribed thickness. The karat gold must be at least 1/10 of the total weight.

Gold Plate

- means that a layer of plating of 10 karat gold or better has been bonded to a base metal. The karat gold content may be less than 1/20, but it must be properly identified by weight in terms of total metal content.

Marks

- the gold filled or gold plated jewellery will be marked as KGP or KRGP. For example, 18 karat gold filled/plated jewellery will be marked 18KGP or 18KRGP.




0 items

| | | |
| --- | --- | --- |
| | Bestsellers | |
| | | |
| --- | --- | --- |
| | Languages | |
| | | |
| --- | --- | --- |
| | Currencies | |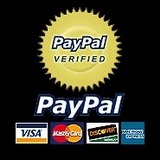 OR
- PICKUP IN AKL -