| | | |
| --- | --- | --- |
| | Categories | |
| | | |
| --- | --- | --- |
| | Search Entire Store | |
| | | |
| --- | --- | --- |
| | Information | |
---
Friendly Links:
| | |
| --- | --- |
| Privacy Notice | |

Scope:

Our customers privacy is important to us. This privacy notice applies to personal information collected from the E-outlet website.

E-outlet will protect and respect your privacy over any personal information collected from you for trading purpose.

Personal Information:

E-outlet does not collect personal information on this site unless you choose to volunteer it. There are several places on the site where you may volunteer personal information to us:
* Making order(s)
* Emailing us an enquiry
* Joining the mailing list

The personal information collected may include:
* Name
* Postal address
* Phone number
* Email address
* And/or any other information related to the trade

E-outlet does not collect any personal information if you only browse our website.

Uses and disclosure:

E-outlet only use the personal information that you provided to us for the purposes it was collected. The purposes include:
* Delivery of order(s) made
* Contacting customers regards order(s) and/or enquiries
* Customer communication
* Publications and /or news notification

E-outlet does not share personal information you provided to us through this site with others.

E-outlet may be required by law to disclose information you provide. E-outlet will only make the disclosure if it believes in good faith that it is required to do so.

Your Rights and Choices:

You may seek access to personal information held by E-outlet in accordance with your rights under the Privacy Act. You have the right to have information corrected or deleted.

You can be asked to be removed from the mailing list.

Information provided by you will be held by E-outlet.





0 items

| | | |
| --- | --- | --- |
| | Bestsellers | |
| | | |
| --- | --- | --- |
| | Languages | |
| | | |
| --- | --- | --- |
| | Currencies | |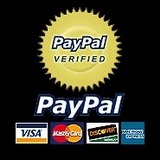 OR
- PICKUP IN AKL -